Quadro Lift For Transportation Of Premium Vehicles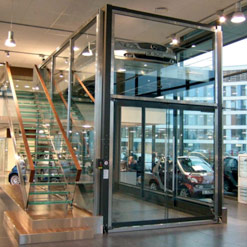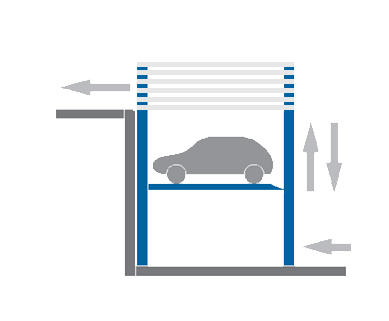 The design of the Quadro-Lift was adapted to the surrounding architecture in the showroom. The glass façade of the Lift creates a complete enclosure with seamless glass panels providing the optimal illumination.
A podium, placed next to the Lift, is on one level with the platform. The flooring has been designed with a high-quality glass doors. The design of the flooring can be adapted individually to the customer requirements.